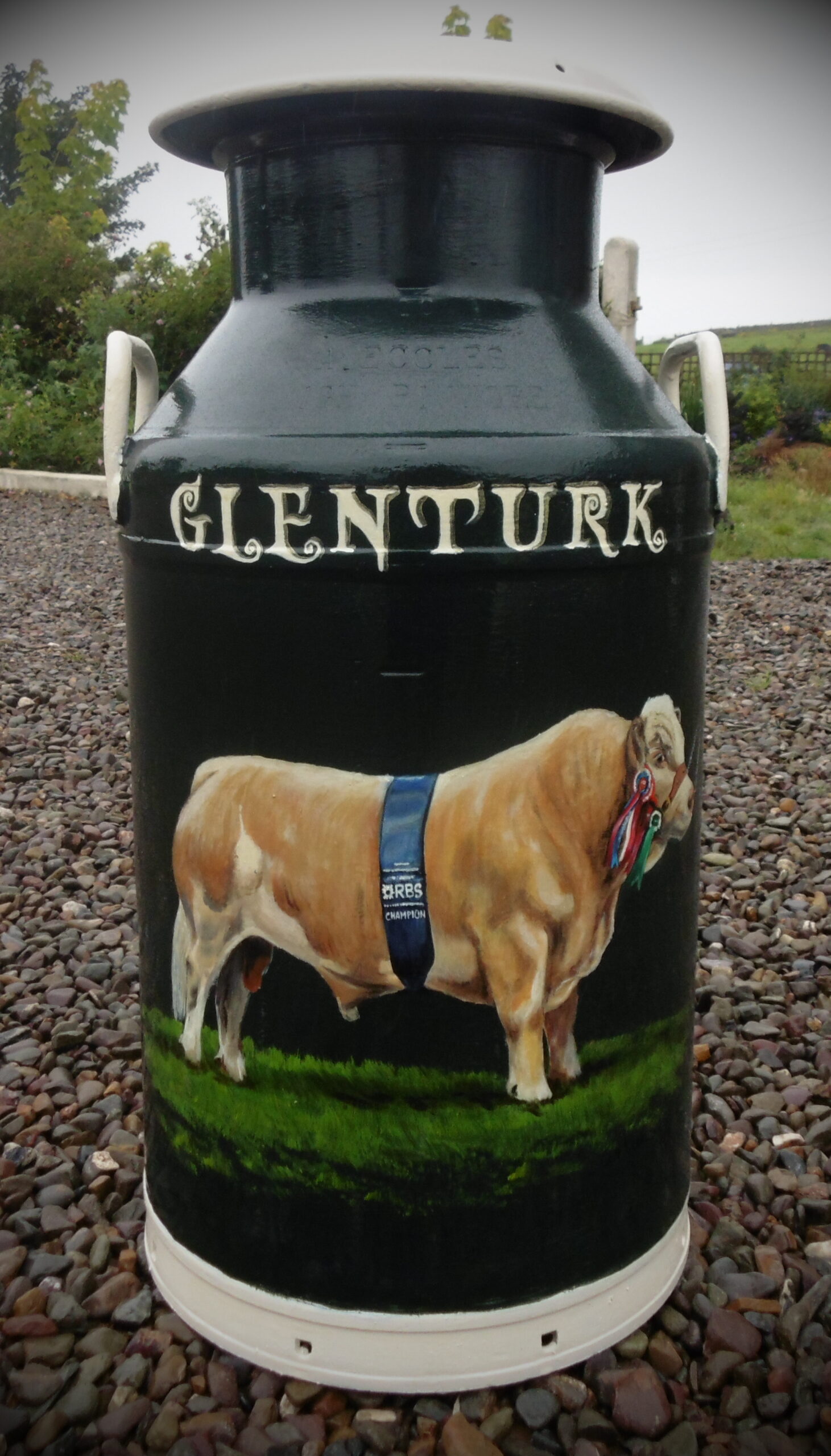 I provide and hand paint including any lettering, aluminium milk churns which are completely bespoke to the client.
They have two coats of Hammerite paint of your desired colour, the image you provide painted on and two coats of yacht varnish.
They can be painted all round or only on the front and /or sides.
Prices are dependent on specific requirements, for reference Standard front only and sides £385 or all round full churn £485 plus £25 p&p to UK Mainland.